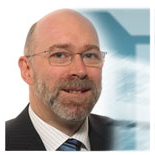 Philippe DE GAUW
MANAGING DIRECTOR AND
FOUNDER OF LOGIS-CONSULT LTD.
pdg@logis-consult.com
A multilingual leader, with a Marine Officer background who has a lifetime experience in multinational and multicultural environments.
Has been expat to Africa, South America with assignments in various European countries, mainly focused on general management, restructuring, supply chain and transport management, overall program and project management including both business and IT sides.
Well structured, performance driven but reality conscious with a no-nonsense approach who can communicate fluently in different languages with all types of audiences, take decisions and implement them, motivating teams to do so.
Well introduced to the corporate world and its intricate working procedures.
KEY COMPETENCES
General management of (international) operating units
Customer orientation
Organizational redesign business & IT
Business restructuring and business & profitability improvements
Business Process reengineering in combination with program/project management
Leadership, people management & teamwork
Well structured & performance driven
Main SKILLS
A broad business experience in multinational and multicultural environments
Multilingual and good communicator to all types of audiences
Pragmatical, hands-on, decisive and reality conscious no-nonsense approach
Strong personality and leadership
Governance, risk management & internal controls